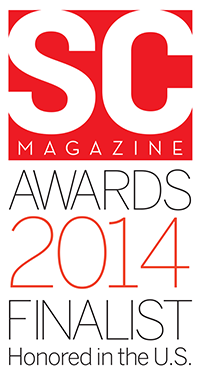 Entensys Corporation has been selected as a Reader Trust Award finalist in the Best Web Content Management Solution category for the SC Awards 2014. UserGate Web Filter has been recognized as a top product in the Reader Trust Award competition, which honors best-in-class security products and services as selected by a panel of readers who represent the readership of SC Magazine. The winner will be announced at the SC Awards 2014 ceremony to be held on Feb. 25 in San Francisco.
"Each year, the SC Magazine Awards program benchmarks the achievements of the top IT security professionals in the industry," said Illena Armstrong, VP, editorial, SC Magazine. "This is an event like no other. It gives solution providers and vendors an opportunity to connect with the who's who of IT security in a unique setting, while being recognized as one of the 'best-of-the-best' in the industry."
Vendors and service providers who offer a product and/or service for the commercial, government, educational, nonprofit or other industries can enter the Reader Trust Award category. UserGate Web Filter was selected from hundreds of entries submitted across 18 technology categories. Winners will be selected by a panel representing a cross-section of SC Magazine readership comprised of large, medium and small enterprises from all major vertical markets, including financial services, health care, government, retail, education and other sectors.
The SC Awards, now in its 17th year, is one of the highest and most respected achievements for information technology (IT) security professionals and organizations that fend off the myriad security threats in today's corporate world. The annual awards showcase the best solutions, services and professionals, while recognizing achievement and technical excellence. SC Magazine distinguishes the achievements of the security professionals in the field, the innovations happening in the vendor and service provider communities and the fervent work of government, commercial and nonprofits.
"This year was exciting for our company," says Dmitry Kurashev, Entensys CEO. "We've released a lot of new product versions, features and improvements. We have tried hard to provide the highest quality of all we do, including content filtering. It's the first time when we have become the SC Awards finalist and we're honored to gain this nomination."
Winners of this year's SC Awards will be announced at a gala dinner and award ceremony to be held in San Francisco on Feb. 25, 2014.