Managed Security
Service Provider
Using the UserGate solution within the framework of the Managed Security Service Provider (MSSP) model. This model is designed for users and partners who share the values ​​and constraints of infrastructure operation and protection as a service.
Unlike the traditional scheme of purchasing a solution, UGaaS implies using the UserGate solution to provide services to third parties, using and paying for licenses as business processes and protected infrastructure change, and new challenges arise.
It is not the first year that the problem of a shortage of qualified specialists and restrictions associated with capital investments and compliance with regulatory requirements have been known. It is also obvious that information security in the form of a service helps the partner to expand its presence in the market, plan infrastructure development together with the end user and, at different times, balance between the traditional ownership model and MSSP in a dynamically changing system.
Traditionally, UserGate WebFilter is used to provide Internet service providers with a Safe Internet service. UGaaS provides an API for customizing a set of services for each individual subscriber.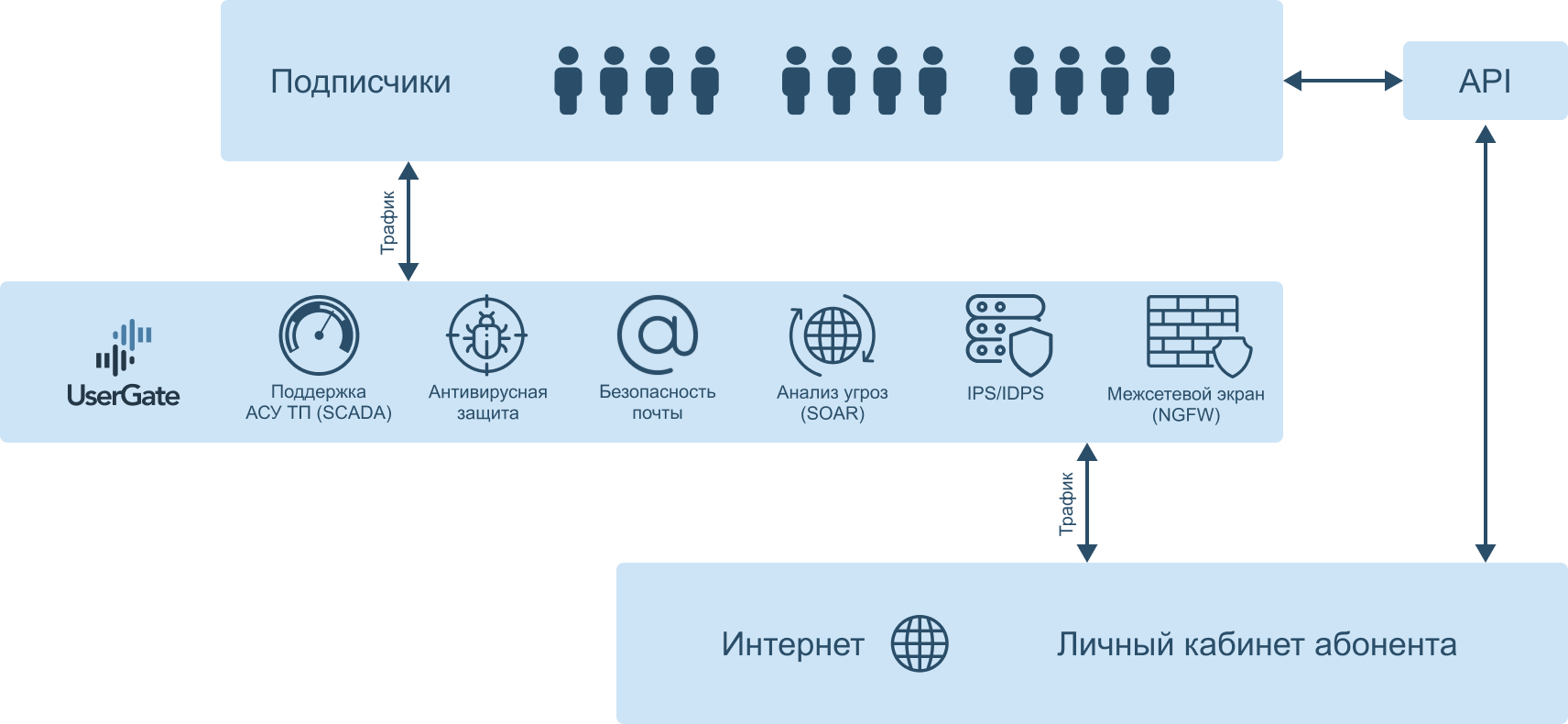 As part of the protection of corporate, public and internal resources, several service options can be implemented:
Protection of the cloud infrastructure

Cloud infrastructure protection